Here you can read about the latest Skambankt news and rumors and about the updates to this site.
15/01/2018: Release time!
The release of "Horisonten brenner" is scheduled for February 9 - and you can already preorder your copy of the album (CD and black or yellow vinyl) at
Indie Recordings
! Here's the cover and the tracklist of the album: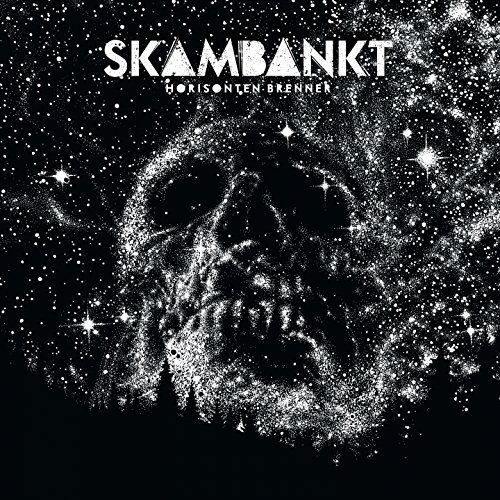 I dette huset (In this house)
Når imperiet faller (When the empire falls)
Protest dommer (Objection your honor)
Fremmed i en fremmed verden (Stranger in a strange world)
Horisonten brenner (The horizon is burning)
Kommer snart hjem (I'll soon be home)
Levende legende (Living legend)
Stein for stein (Step by step)
Gribben (The vulture)
Want a sneak preview? Here you go!
10/12/2017: Hard rock ballad!
Have you seen the video for "Balladen om deg" (
lyrics & translation
) already?
26/11/2017: Stranger in a strange world!
Here you go
- lyrics and translation of "Fremmed i en fremmed verden" and "Balladen om deg" are now online!
And Skambankt have released the video for Fremmed i en fremmed verden - check it out:
19/11/2017: Ballad about a strange horizon!
On Friday, Skambankt released the first single of their upcoming album! It's called "Fremmed i en fremmed verden", and in real single tradition, it comes with a b-side called "Balladen om deg". The single is available in digital format and - as a first time ever for Skambankt - also as 7-inch. Check
this overview
for links to the digital version, or preorder the vinyl single
here
!
Check out the lyrics of the two songs
here
- translations will follow soon! Thanks a lot to Elin for helping me figure out the lyrics! =:-)
25/10/2017: Five corners!
Yay - Skambankt just announced their tour for 2018! Check out the dates
here
, or on the
map
for easy travel planning ... =;-) Ticket will be on sale from Friday.
In addition, their website was relaunched and contains a small, but really interesting fact! Guess I'll need to redesign the fansite, or else you will all need to get new monitors with five corners ... Why that? Well, the list of the band members now lists member no. 5, Jonny Engelsvoll, on keys!